Steps to Home Buying
Buying a home usually represents your single biggest investment – and debt. It is one of the most exciting and frequently stressful experiences you'll ever go through. This holds true whether you've bought many homes or you're looking to buy your first, whether you're in the market for a new primary residence, an investment property or that perfect vacation getaway. Check out this video:
Today's real estate market can offer more opportunities, yet can be filled with more risks than ever before. There is a multitude of factors to consider and decisions to make. When buying, it's crucial to have all the available resources necessary to make a well-informed decision, have your portfolio in the best possible position including your credit scores, and have the time required to make use of those resources. It's important to enlist the help of a trusted real estate professional who will be able to provide expert guidance at each step of the buying process. Finding and purchasing a home includes the following steps, which we'll examine in more detail throughout:
1) Define your goals, research your options, make your plans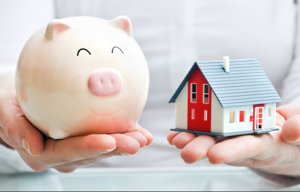 Given that buying a home is such a big step, it's very important to educate and prepare yourself as much as possible. This means clearly determining the reasons you're buying and what kind of home you're looking for. Since buying and financing a home are so closely related, it also means examining your current financial situation and projecting how much you can afford. Once you've answered these questions, even tentatively, you'll be in a better position to research housing and mortgage options and create an action plan and timelines for moving forward. Although it is possible to do this yourself, you may benefit from consulting an experienced real estate professional right from the start.
2) Contact a real estate professional
Buying real estate is a complex matter with many factors to consider since no two homes or transactions are exactly the same. Moreover, with all the unique opportunities and potential pitfalls of the current market, it's more important than ever to contact a real estate professional once you've decided to buy. When choosing a real estate professional to guide you through the property search, financing, negotiation, and transaction processes, you should consider their local market knowledge, experience, and track record.
3) Get pre-approved for a loan
We recommend that you get pre-approved for a loan before you start viewing homes with the serious intention of
buying. The pre-approval process involves meeting with a lender, filling out a loan application, and authorizing them to examine your current financial situation and credit history. On the basis of this examination, the lender may provide you with a document detailing the amount you can borrow to buy a home.
The benefits of pre-approval include:
Sellers will demand pre-approval documentation when submitting an offer.
You'll know what you are eligible to borrow and be able to plan accordingly.
As a qualified, motivated buyer you'll be taken more seriously when you make an offer.
Lenders can tell you if you qualify for special programs that will help you afford a better home (particularly if you're a first-time buyer).
Real estate financing is available from many sources, and an experienced real estate professional will be able to suggest lenders with a history of offering excellent mortgage products and services.
4) View homes and select THE ONE
Simply put, the key to the home search process is knowing what you're looking for. Among other things, that means distinguishing between "must-haves" and "like-to-haves". That said, here are a few recent facts about the search process that might put your experience in perspective:
92% of buyers use the internet or mobile apps to search for homes.
The typical buyer searches for 12 weeks and views 12 homes.
97% of buyers view real estate agents as important in the home search process.
There are many benefits to starting the search process on a real estate professional's website, like the one you're on now. You can view many homes and their details, access neighborhood info, and read helpful blog posts. However, it's also important to view homes in person. While the property details may seem similar online, homes can be very different in terms of layout, design, workmanship and other aspects. Ideally, you should view homes with the help of an experienced real estate professional who'll notice things you might miss, provide expert analysis, and act as an impartial sounding board.
5) Make an offer and negotiate with the seller
Once you've found the home you'd like to buy, it's time to make an offer. Your state or local real estate association likely has contracts that are generally used for transactions in your area. These contracts enable you to specify a sale price and also allow the inclusion of clauses specifying various terms of purchase, such as the closing and possession dates, your deposit amount, and other conditions. You should carefully review these clauses with your real estate professional to be sure that they accurately express your intended offer. In addition to drawing up the contract, your real estate professional will be happy to address all of your questions about the offer process. Once you've written the offer, your real estate professional will present it to the seller and/or the seller's representative. At that point, the process may vary somewhat. Generally, the seller can accept your offer, reject it, or counter it to initiate the negotiation process. Successive counter-offers, with deadlines for responding and meeting conditions, may be exchanged between you and the seller until a mutual pending agreement is reached or the negotiations breakdown. Negotiations involve many factors relating to different market conditions, the home itself, and the sellers.
6) Pending offer and contingencies
Congratulations! Your offer has been accepted by the seller and you are in mutual acceptance! It's now time to satisfy all the contingencies of the offer and to continue with your financing. Here are some of the more common contingencies:
Property Disclosure Form
The property disclosure form (Form 17) is prepared by the seller. It is comprised of what the seller knows about the property and may identify specifics about title, types of water systems, sewer/septic systems, roof, any structural defects, homeowner's association, environmental issues, any deficiencies and recent repairs, and anything else the seller may want to disclose. Form 17 is available as early as before submitting an offer. The buyer must receive this report at least three days prior to closing. In nearly all cases, the report is delivered before an offer has been written or just after mutual acceptance. Buyer has the right to terminate the contract within 3 days of delivery, accept the report and waive the contingency immediately, or accept the report and allow three days to lapse and the disclosure will be waived without written notification.
Earnest Money Deposit
Generally, the earnest money must be deposited within 3 days after mutual acceptance. It may be deposited electronically, dropped off at the escrow office or one of their branches, through an escrow courier service if available, or a mailing label will be emailed to you for FedEx/UPS pickup. If the earnest money is not delivered as agreed, the seller may terminate the contract.
Home Inspection

After mutual inspection, you generally have up to 10 days to inspect the home either by you and/or by a qualified home inspector on the property and its improvements and deliver a response to the seller. The inspection typically takes three hours and covers the outside and interior of the home. If there are any repairs necessary, this is then negotiated by you and seller. If parties cannot agree to terms, then the earnest money will be refunded in full and the contract will be terminated.
Financing
Your financing will be structured prior to making an offer. The financing contingency generally allows 30 days for you to have peace of mind the loan will close. After 30 days, the seller may ask you to remove this condition. If for some reason you are unable to secure financing and the financing condition has been waived, your earnest money may be subject to forfeiture.
Clear Title
You have the right to review the title report and normally have up to 5 days after receipt to give notice of disapproval if not acceptable to you. With the report, there are easements, covenants, conditions of record to review. This includes a search on you and the seller for any liens and judgements. If a loan is involved, the lender will require the title to be free and clear on any unusual liens, judgements, and encumbrances before they will issue a loan. Liens or judgments on the seller generally will not affect you obtaining the loan or sale of the property unless the lien or judgment requires the seller to pay off the debt prior to transfer of title.
Homeowner's Association
You will have up to 10 days from mutual acceptance offer to review the Association's rules and regulations, bylaws, meeting minutes, financial statements, and board of directors. If acceptable, you can move forward to closing.
Resale Certificate
Upon an agreed time frame for response to the seller, your offer will be subject to your approval to the resale certificate. Although very similar to Homeowner's Association documents, it normally pertains to condos and townhomes. It is comprised of rules and regulations, bylaws, meeting minutes, financial statements, board of directors, current dues, any proposed special assessments, types of financing the condominium is approved for, and a feasibility study of the viability and health of the association.
7) Secure your financing
It's time to return to your chosen lender to finalize mortgage details in order to close the deal. This means finalizing your down payment, interest rate, regular payment schedule and all other financial conditions associated with the closing. As the saying goes, 'let the buyer beware'. Unfortunately, too many buyers suffer negative consequences from not fully understanding their financing decisions. Thus, it's crucial for you to work with people you trust. In this regard, a good real estate professional can become a true friend for life.
8) Close the deal

If you've efficiently taken care of everything connected with purchasing your new home, taking ownership should be a positive joy with no surprises. Key steps to the closing, also referred to as the "escrow" or "settlement" include: The final walkthrough – you will be given the chance to look at the home one last time to make sure it's in the same condition as when you signed the sale agreement. You will need to contact the specified utility companies and make arrangements to transfer all of your utilities into your name on the agreed date of possession. Just prior to transfer of ownership, you will meet with the escrow agent to verify and sign all the paperwork required to complete the transaction. The settlement will include paying your closing costs, loan documents, legal fees, property adjustments and transfer taxes. At that point, you'll receive the property title and copies of all documentation pertaining to the purchase after the loan has been recorded and funds from the sale are available to the seller. Oh, and one more thing – you'll get the keys! In most cases, Possession Date will fall within a few days, and you will be able to move into your new home!